Info!
Gesloten onderwerp
Onderwerpen die langer dan 6 maanden geen reactie krijgen, worden afgesloten. Heb je dezelfde vraag of wil je er toch meer informatie over?
Start dan een nieuw onderwerp op De Netweters. Hoe je dit kan doen, vind je
hier
Opgelet!
Denk eraan dat er in oude onderwerpen informatie kan staan die niet meer up to date is.
Telegate error.
Beantwoorden
Onderwerpopties
Alle onderwerpen als nieuw markeren

Onderwerp als gelezen markeren

Dit onderwerp naar boven laten zweven

Bladwijzer

Abonneren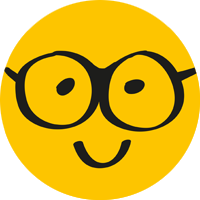 Freshman Beetjesweter




Als nieuw markeren

Bladwijzer

Abonneren

Naar een vriend e-mailen
Ik zit op 90% van mijn volume voor deze maand , wat wel vaker voorkomt.
Maar deze keer wil de telegate telemter herrinering website niet openen waar je kan klikken op de knop "verder surfen aan gewone snelheid" . nu is het probleem dat elke site die ik probeer te openen op mijn pc die verbonden is via de ethernet kabel niet geopend krijg. elke keer wordt ik geredirect naar
https://telegate.telenet.be/telegate/dynamic/fup_tips.html?referer=http%3A%2F%2Fhln%2Ebe%2F&redirectedByJavascript=true
Het ism e wel opgevallen dat sommige sites wel willen openen als ik 'https://www" ervoor typ. op deze webpagina staat volgende lange foutcode
Error on line 7, column 1 in warning.ftl salesOffering.primaryOffer is undefined. It cannot be assigned to primaryOffer The problematic instruction: ---------- ==> assignment: primaryOffer=salesOffering.primaryOffer [on line 7, column 1 in warning.ftl] ---------- Java backtrace for programmers: ---------- freemarker.core.InvalidReferenceException: Error on line 7, column 1 in warning.ftl salesOffering.primaryOffer is undefined. It cannot be assigned to primaryOffer at freemarker.core.Assignment.accept(Assignment.java:111) at freemarker.core.Environment.visit(Environment.java:221) at freemarker.core.MixedContent.accept(MixedContent.java:92) at freemarker.core.Environment.visit(Environment.java:221) at freemarker.core.Environment.process(Environment.java:199) at freemarker.template.Template.process(Template.java:237) at org.springframework.web.servlet.view.freemarker.FreeMarkerView.processTemplate(FreeMarkerView.java:366) at org.springframework.web.servlet.view.freemarker.FreeMarkerView.doRender(FreeMarkerView.java:283) at org.springframework.web.servlet.view.freemarker.FreeMarkerView.renderMergedTemplateModel(FreeMarkerView.java:233) at org.springframework.web.servlet.view.AbstractTemplateView.renderMergedOutputModel(AbstractTemplateView.java:167) at org.springframework.web.servlet.view.AbstractView.render(AbstractView.java:264) at org.springframework.web.servlet.DispatcherServlet.render(DispatcherServlet.java:1208) at org.springframework.web.servlet.DispatcherServlet.processDispatchResult(DispatcherServlet.java:992) at org.springframework.web.servlet.DispatcherServlet.doDispatch(DispatcherServlet.java:939) at org.springframework.web.servlet.DispatcherServlet.doService(DispatcherServlet.java:856) at org.springframework.web.servlet.FrameworkServlet.processRequest(FrameworkServlet.java:936) at org.springframework.web.servlet.FrameworkServlet.doGet(FrameworkServlet.java:827) at javax.servlet.http.HttpServlet.service(HttpServlet.java:734) at org.springframework.web.servlet.FrameworkServlet.service(FrameworkServlet.java:812) at javax.servlet.http.HttpServlet.service(HttpServlet.java:847) at org.apache.catalina.core.ApplicationFilterChain.internalDoFilter(ApplicationFilterChain.java:329) at org.apache.catalina.core.ApplicationFilterChain.doFilter(ApplicationFilterChain.java:248) at org.springframework.web.filter.CharacterEncodingFilter.doFilterInternal(CharacterEncodingFilter.java:88) at org.springframework.web.filter.OncePerRequestFilter.doFilter(OncePerRequestFilter.java:107) at org.apache.catalina.core.ApplicationFilterChain.internalDoFilter(ApplicationFilterChain.java:280) at org.apache.catalina.core.ApplicationFilterChain.doFilter(ApplicationFilterChain.java:248) at be.telenet.telegate.web.filter.StaticFilter.doFilter(StaticFilter.java:78) at be.telenet.telegate.web.filter.StaticFilter.doFilter(StaticFilter.java:67) at org.springframework.web.filter.DelegatingFilterProxy.invokeDelegate(DelegatingFilterProxy.java:346) at org.springframework.web.filter.DelegatingFilterProxy.doFilter(DelegatingFilterProxy.java:259) at org.apache.catalina.core.ApplicationFilterChain.internalDoFilter(ApplicationFilterChain.java:280) at org.apache.catalina.core.ApplicationFilterChain.doFilter(ApplicationFilterChain.java:248) at be.telenet.telegate.web.filter.JavascriptForwardFilter.doFilter(JavascriptForwardFilter.java:40) at org.springframework.web.filter.DelegatingFilterProxy.invokeDelegate(DelegatingFilterProxy.java:346) at org.springframework.web.filter.DelegatingFilterProxy.doFilter(DelegatingFilterProxy.java:259) at org.apache.catalina.core.ApplicationFilterChain.internalDoFilter(ApplicationFilterChain.java:280) at org.apache.catalina.core.ApplicationFilterChain.doFilter(ApplicationFilterChain.java:248) at org.springframework.security.web.FilterChainProxy$VirtualFilterChain.doFilter(FilterChainProxy.java:330) at org.springframework.security.web.access.intercept.FilterSecurityInterceptor.invoke(FilterSecurityInterceptor.java:118) at org.springframework.security.web.access.intercept.FilterSecurityInterceptor.doFilter(FilterSecurityInterceptor.java:84) at org.springframework.security.web.FilterChainProxy$VirtualFilterChain.doFilter(FilterChainProxy.java:342) at org.springframework.security.web.access.ExceptionTranslationFilter.doFilter(ExceptionTranslationFilter.java:113) at org.springframework.security.web.FilterChainProxy$VirtualFilterChain.doFilter(FilterChainProxy.java:342) at org.springframework.security.web.session.SessionManagementFilter.doFilter(SessionManagementFilter.java:103) at org.springframework.security.web.FilterChainProxy$VirtualFilterChain.doFilter(FilterChainProxy.java:342) at org.springframework.security.web.authentication.AnonymousAuthenticationFilter.doFilter(AnonymousAuthenticationFilter.java:113) at org.springframework.security.web.FilterChainProxy$VirtualFilterChain.doFilter(FilterChainProxy.java:342) at org.springframework.security.web.servletapi.SecurityContextHolderAwareRequestFilter.doFilter(SecurityContextHolderAwareRequestFilter.java:154) at org.springframework.security.web.FilterChainProxy$VirtualFilterChain.doFilter(FilterChainProxy.java:342) at org.springframework.security.web.savedrequest.RequestCacheAwareFilter.doFilter(RequestCacheAwareFilter.java:45) at org.springframework.security.web.FilterChainProxy$VirtualFilterChain.doFilter(FilterChainProxy.java:342) at org.springframework.security.web.authentication.ui.DefaultLoginPageGeneratingFilter.doFilter(DefaultLoginPageGeneratingFilter.java:155) at org.springframework.security.web.FilterChainProxy$VirtualFilterChain.doFilter(FilterChainProxy.java:342) at org.springframework.security.web.authentication.AbstractAuthenticationProcessingFilter.doFilter(AbstractAuthenticationProcessingFilter.java:199) at org.springframework.security.web.FilterChainProxy$VirtualFilterChain.doFilter(FilterChainProxy.java:342) at org.springframework.security.web.context.request.async.WebAsyncManagerIntegrationFilter.doFilterInternal(WebAsyncManagerIntegrationFilter.java:50) at org.springframework.web.filter.OncePerRequestFilter.doFilter(OncePerRequestFilter.java:107) at org.springframework.security.web.FilterChainProxy$VirtualFilterChain.doFilter(FilterChainProxy.java:342) at org.springframework.security.web.context.SecurityContextPersistenceFilter.doFilter(SecurityContextPersistenceFilter.java:87) at org.springframework.security.web.FilterChainProxy$VirtualFilterChain.doFilter(FilterChainProxy.java:342) at org.springframework.security.web.FilterChainProxy.doFilterInternal(FilterChainProxy.java:192) at org.springframework.security.web.FilterChainProxy.doFilter(FilterChainProxy.java:160) at org.springframework.web.filter.DelegatingFilterProxy.invokeDelegate(DelegatingFilterProxy.java:346) at org.springframework.web.filter.DelegatingFilterProxy.doFilter(DelegatingFilterProxy.java:259) at org.apache.catalina.core.ApplicationFilterChain.internalDoFilter(ApplicationFilterChain.java:280) at org.apache.catalina.core.ApplicationFilterChain.doFilter(ApplicationFilterChain.java:248) at com.codahale.metrics.servlet.AbstractInstrumentedFilter.doFilter(AbstractInstrumentedFilter.java:97) at be.telenet.mijntelenet.status.api.metrics.MetricsServletFilter.doFilter(MetricsServletFilter.java:38) at org.apache.catalina.core.ApplicationFilterChain.internalDoFilter(ApplicationFilterChain.java:280) at org.apache.catalina.core.ApplicationFilterChain.doFilter(ApplicationFilterChain.java:248) at org.apache.catalina.core.StandardWrapperValve.invoke(StandardWrapperValve.java:275) at org.apache.catalina.core.StandardContextValve.invoke(StandardContextValve.java:161) at org.jboss.as.web.security.SecurityContextAssociationValve.invoke(SecurityContextAssociationValve.java:165) at org.apache.catalina.core.StandardHostValve.invoke(StandardHostValve.java:155) at org.apache.catalina.valves.ErrorReportValve.invoke(ErrorReportValve.java:102) at org.apache.catalina.valves.AccessLogValve.invoke(AccessLogValve.java:567) at org.apache.catalina.core.StandardEngineValve.invoke(StandardEngineValve.java:109) at org.apache.catalina.connector.CoyoteAdapter.service(CoyoteAdapter.java:372) at org.apache.coyote.http11.Http11Processor.process(Http11Processor.java:877) at org.apache.coyote.http11.Http11Protocol$Http11ConnectionHandler.process(Http11Protocol.java:679) at org.apache.tomcat.util.net.JIoEndpoint$Worker.run(JIoEndpoint.java:931) at java.lang.Thread.run(Thread.java:662)
Ik heb PC al gereset, andere webbrowsers geprobeerd. cache gewist en dergelijke. router gereset. niks helpt op dit moment.
Iemand enig idee miscchien?
Alvast bedankt ! 🙂
23 reacties