Info!
Gesloten onderwerp
Onderwerpen die langer dan 6 maanden geen reactie krijgen, worden afgesloten. Heb je dezelfde vraag of wil je er toch meer informatie over?
Start dan een nieuw onderwerp op De Netweters. Hoe je dit kan doen, vind je
hier
Opgelet!
Denk eraan dat er in oude onderwerpen informatie kan staan die niet meer up to date is.
Chrome 'host vaststellen' en virus
Beantwoorden
Onderwerpopties
Alle onderwerpen als nieuw markeren

Onderwerp als gelezen markeren

Dit onderwerp naar boven laten zweven

Bladwijzer

Abonneren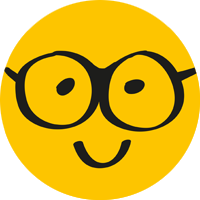 Experienced Beetjesweter




Als nieuw markeren

Bladwijzer

Abonneren

Naar een vriend e-mailen
Hallo Netweters,
Support van Telenet kon me niet verder helpen.
Ik heb sinds de aankoop van deze pc 01/2017 bij Google Chrome volgende problemen:
- Bij elke website die ik wil bezoeken, blijft Google chrome even hangen op 'host vaststellen'. Dit duurt enkele seconden alvorens de website echt geladen kan worden.
- Vaak haperen van filmpjes (eerst speelt alles prima, dan ineens geen beeld)
Sinds een week heb ik helaas bij installatie van software een virus binnengehaald. Heb malware en avg al laten werken, maar het blijft aanwezig.
Bij chrome en Egde word er steeds een site geladen: startpageing123.com.
Heb chrome al eens verwijderd en opnieuw geinstalleerd. Geen resultaat.
Ik merk ook sinds dat virus dat chrome in een apart icoon in de windows taakbalk word opgestart.
Ik werk met windows 10
Hopelijk kan iemand me hier vooruit helpen.
Alvast bedankt
44 reacties